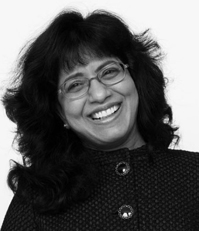 Dr. Chitra Dorai
AI Scientist. Thought Leader. Founder & CEO, Amicus Brain Innovations Inc.
Formerly at IBM, as an IBM Fellow and Global CTO for Cognitive Services
dorai@amicusbrain.com
SheTek Advisor
Dr. Chitra Dorai is a globally renowned AI Scientist and the Founder & CEO of Amicus Brain Innovations focused on bringing the power of AI to tackle some of the important societal problems in healthcare and financial services. Dr. Dorai, known as a "Force for Good" coined the term "ARTful AI", to advance artificial intelligence (AI) research and practice with Accountability, Responsibility and Transparency for the benefit of humanity.
Dr. Dorai was at IBM as an IBM Fellow (first woman of Indian origin to receive this recognition in the globe) and her last role was Global CTO for cognitive services in IBM's Global Business Services unit. During her tenure at IBM (in TJ Watson Research Center, GTS, and GBS), Dr. Dorai was a recipient of IBM's highest honor in 2011 – the Gerstner Award for Client Excellence; she was recognized as an IBM Distinguished Engineer in 2012 and was appointed by the IBM CEO as an IBM Fellow, the company's preeminent technical honor in 2015. Her ground-breaking work from 2009 until 2015 on customer focused analytics and AI solutions in mortgage servicing saved thousands of struggling home owners facing foreclosure with the right home ownership retention programs and alternative workout options during one of the most challenging times in the history of the U.S. housing market. In 2014, Dr. Dorai received the Tamil American Pioneer Award for Excellence in Finance and Business from the Federation of Tamil Sangams of North America. In 2016, she was profiled as a "Societal Innovator" in the IBM HQ. In 2018, she received "The Visionary" award from the National Association of Women in Real Estate Business.
Dr. Dorai graduated from IIT Madras with an undergraduate degree in Electrical Engineering and received her Ph.D. in Computer Science at Michigan State University with the Distinguished Academic Achievement award. She is the co-inventor of 48 patents and has received multiple high-value patent awards, having been recognized as a Master Inventor thrice at IBM. She has co-authored 100+ technical papers in IEEE and ACMconferences and journals, edited a book and received 5 best paper awards at international conferences. She has presented keynote addresses and technical talks at academic research conferences, industry symposia and panels, and has served in many organizational roles on committees at the International Conferences over the past three decades. She is frequently interviewed or cited in press, news and blogs, and YouTube video on a wide variety of topics from AI, Machine Learning, Blockchain, Big Data and Analytics to human technology balance. With her passion for nurturing global talent in STEM, in addition to her mentoring and advocacy work at IBM, she mentored over 15 university students, served as a Co-Advisor for 5 Ph.D. students and was active on University Advisory Boards (Industrial Advisory Board of Univ. of Illinois, Univ. of Mysore).
Following two decades of a highly decorated career at IBM, Dr. Dorai is currently focused on her entrepreneurial ventures and her continued passion to make AI accessible to everyone with her conference presentations, webinars and podcasts.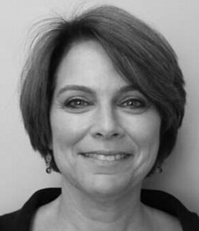 Sheri Horwitz
Synchronoss, Senior Vice President Technical Support Services
SheTek Advisor
Sheri Horwitz is an accomplished IT and Product Development Executive with more than 20 years of IT, global product management and product development experience managing small and large (180+) teams.
Ms. Horwitz currently works at Synchronoss Technologies where she serves as the Senior Vice President of Technical Support Services. In this role she has a broad range of responsibilities including delivery of IT Services, Global Information Security, IT Service Management, Program Management and Performance Engineering across the company to a global population of more than 1400 employees.
Sheri has a proven track record of successfully managing the delivery of complex projects including smart phone applications, cloud computing, broadband solutions and activation services for mobile devices across multiple carriers.
Sheri joined the Synchronoss team in August of 2000 and has since been a key member in taking Synchronoss from a handful of people to a global company.
In addition to her formal IT role, Sheri is active in the community and works with several nonprofit organizations including American Corporate Partners where she mentors US Veterans and has been invited to be part of their advisor roundtable.
Sheri is also a dedicated advocate for women in business, actively encourages girls in IT and started Lean In circles at Synchronoss as a means to support and promote women in technology.
Sheri graduated with a Bachelor's degree in Business and Communications from Syracuse University.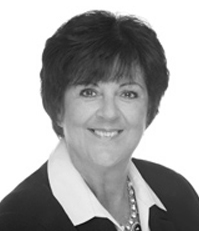 Susan Liddie
Avon Products, Formerly Chief Information Officer
SheTek Advisor
Susan Liddie takes a business opportunity and brings it to reality through technology. She has an innate ability to see the "art of the possible", mobilize teams to bring this to life, and achieve key business results. Susan is an inspirational leader who can motivate and drive a call to action, while staying grounded in the operational needs of the enterprise. Susan is a respected member of the leadership teams of which she is a member, earning her a seat at the table through consistent delivery on commitments, and sustained alignment with enterprise strategy and leadership.
Susan has most recently served as Chief Information Officer at Avon, leading the company's Global Information Technology organization, enabling Avon's 6+ million Representatives worldwide. Susan has led efforts associated with the development of Avon's multi-year technology strategy plans, aligned with and enabling Avon's business model, spanning the Digital Consumer facing experience, through back office operations including Supply Chain, Finance, and R&D. Much of the technology strategy at Avon which Susan put into practice, has been focused on emerging markets in Africa, Latin America, Asia, and Europe.
Susan directed the risk assessment, gap analysis, and implementation of a robust Cyber Security practice, protecting the global technology assets of the company. Susan led all aspects of the Information Technology plan and transition associated with the sale and separation of Avon's North America business to private equity partner Cerberus. She has architected and led plans for multi-year sourcing efforts for key Information Technology services to global outsource providers. Additionally, with the advent of the Avon corporate headquarters move from the US to the UK, Susan spearheaded the transformation of Information Technology at Avon, driving the implementation of a new operating model, re-location and rebuilding of the technology leadership team, and location/hub strategy that enabled greater innovation, efficiency, and agility of the function.
In her role as CIO, Susan has led Digital and Technology strategy discussions as well as Cyber updates with the Avon Board of Directors several times each year. She has developed a keen sense of the role of the board member and how it differs from that of the operational leader.
Susan has more than 25 years of Information Technology experience spanning direct selling, beauty, telecommunications, brokerage, insurance, pharmaceutical, and electric utility industries. Prior to joining Avon, she served as Vice President at Bristol-Myers Squibb, within the Information Technology function, leading the management of Enterprise systems, outsource services, and technology-related deliverables associated with acquisitions and divestitures (Mead Johnson Nutritional, Convatec, Medarex). Earlier in her career she rose through the ranks at AT&T, moving into roles with increasing responsibility in the technology organization.
Susan holds a Bachelor's degree in Business Administration from the College of Saint Elizabeth, and a Master's Certification in Project Management from George Washington University.
Susan is a member of the Board of Directors for the Girl Scouts of Greater New York City where she serves on the Strategic Planning Committee. She has been a board member since 2015.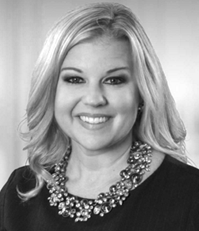 Kristin Malek
CDW, Manager of Supplier Diversity
SheTek Advisor
Kristin Malek serves as the Senior Manager of Supplier Diversity at CDW. In this capacity, she drives CDW's strategies to achieve supplier diversity objectives. She is responsible for CDW's $1.9+ Billion Dollar annual Supplier Diversity spend initiatives. Kristin is the architect of the CDW's diverse supply chain which today is defined as more than 800+ suppliers that serve the needs and offers solutions to CDW and their customers.
Kristin brings more than 16 years of senior leadership experience making her a SME on diversity growth and development. As the Director of Field Projects for a Fortune 200 company, she was responsible for establishing and executing the organization's diversity objectives, initiatives, and strategies, as well as focusing on the company's optimization & localization initiatives.
Most recently Kristin served as the Chief Operating Officer for a National Non for Profit organization, where she created and led the vision and strategy for the organization in partnership with the National Board of Directors and other senior leaders. In her role as COO, Kristin placed a large focus on identifying, on boarding and managing strategic partnerships of all kinds. Kristin is a graduate of Western Illinois University for her undergrad and holds her MBA from WIU.
Maria Ramirez
MFR INC., President & CEO 
SheTek Advisor
Maria has enjoyed an almost five decade career in the financial industry, mostly as an economist. She is President & Chief Executive Officer of Maria Fiorini Ramirez, Inc., (MFR) an independent global economic and financial consulting firm formed in August 1992. Before starting her own firm, Maria's career included positions in many financial organizations including Drexel Burnham Lambert, where she became the first woman Managing Director and Chief Money Market Economist.
Maria is also the owner of MFR Securities, Inc., the Broker Dealer subsidiary of MFR. MFR Securities is a certified Woman-Owned Minority Broker Dealer. It participates in underwritings of equity and debt securities, and executes fixed income product transactions for its many institutional clients.
In the not-for-profit sector, Maria has been Director or Trustee for 25 entities currently including the Board of Brooklyn Hospital, Morris Museum and for several years was on the boards of The Brooklyn Community Foundation, Notre Dame Highs School, Lupus Research Foundation & More Project Brazil. Maria graduated from Pace University, and was honored as a distinguished alumna of the Pace University Lubin School of Business.
Judith Sheft
Executive Director New Jersey Commission on Science, Innovation and Technology
SheTek Advisor
Judith A. Sheft is the Associate Vice President Strategic Relationships and External Affairs at New Jersey Innovation Institute at NJIT. She is involved with regional economic and cluster development having responsibilities for the HealthIT Connections entrepreneurial cluster development program, the NJIT I-Corps Site and the Procurement Technical Assistance Center. She is engaged with technology /IP innovation and commercialization efforts working with faculty and students to create startup companies and establishing licensing relationships with corporate partners. She advises external startups at NJIT's high technology / life sciences business accelerator/incubator. She is on the Board of Advisors to the NJIT Murray Women's Center and serves as a mentor and coach to students and faculty. She is a member of the NJ – Israel Commission and serves on the Board of Greater Newark Enterprise Corporation, StartUp Newark, Women's Center for Entrepreneurship Corporation, Einstein's Alley, SheTek and NJEDA Technology Advisory Board, working to assist early stage tech and life sciences entrepreneurs foster regional economic growth. She was a co-chair of Governor Murphy's transition advisory committee for Technology Government and Innovation (2017).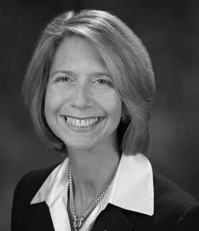 Michele Siekerka
New Jersey Business and Industry Association, President and CEO 
SheTek Advisor
Michele N. Siekerka, Esq., President and CEO of the New Jersey Business & Industry Association, leads the nation's largest, most influential employers' organization, advocating on behalf of New Jersey's large and small businesses for policies that will make New Jersey more affordable and regionally competitive.
Under Siekerka's leadership, NJBIA's award-winning research on outmigration documented the loss of $20.7 billion in wealth from New Jersey over 11 years and set the agenda in Trenton for the enactment of a series of important pro-business reforms, including the recent repeal of the estate tax, and the adjustment of the state income tax threshold for taxing retirement income.
Siekerka has also been at the forefront of efforts to build more effective workforce development alliances in New Jersey between academia, business and government. The NJBIA Postsecondary Education Task Force's yearlong study of New Jersey's highest-in-the-nation millennial outmigration produced a 13-point action plan in 2018 that is driving policymakers' discussions on how to retain our future workforce by enticing more young adults to pursue education and careers in New Jersey.
Siekerka came to NJBIA in 2014 from the New Jersey Department of Environmental Protection, where she served in the critical position of Deputy Commissioner, following her service as Assistant Commissioner for Water Resources Management. During her time at DEP, Siekerka was a principal player in the state's charge to restore New Jersey after Superstorm Sandy with the responsibility of coordinating funding, outreach and resources for rebuilding environmental infrastructure.
An attorney by trade, Siekerka's background includes serving as the president and CEO of the Mercer Regional Chamber of Commerce, senior legal counsel and vice president of human resources with the Automobile Association of America, and as a partner in a Mercer County law firm.
Siekerka is the co-founder and co-chair of Opportunity New Jersey. She also serves on the board of directors of Investors Bancorp; Choose New Jersey; the New Jersey Innovation Institute; Junior Achievement of New Jersey; Young Audiences of NJ; and Better Choices Better Care.
Siekerka's leadership has been recognized through her inclusion in Power and Policymaker list rankings by Insider NJ, Politicker NJ and NJ BIZ, as well as being cited as one of the 17 People to Watch in 2017 by the Bergen Record. She was also among NJ Biz's 2015 Best 50 Women in Business.
A Robbinsville resident, Siekerka earned a B.A. in Political Science and German from Rutgers University and a J.D. from Temple University School of Law.
Stacey Stewart
Vice President, Enterprise Data Governance at Bausch Health Companies Inc.
SheTek Advisor
Stacey Stewart is a Vice President in the Information Technology function at Bausch Health. She is the executive owner for data governance aimed at bringing together business and technology stakeholders to deliver data solutions that are value driven and scaleable for use across the company.
Stacey brings 27 years of diverse strategic and operational experience in Data Management, Analytics, Information Technology, Supply Chain and Sales & Marketing. Stacey has worked in many functions in technology and data management including enabling areas such as Connected Visibility, Agile Applications, Performance Management, Cognitive Analytics, and Predictive Modeling. Stacey received the YWCA Tribute to Women in Industry Award in 2016. She is a frequent speaker at industry and data governance conferences and is a passionate advocate in high school forums to educate students about opportunities in STEM related careers. She has held transformational roles at Johnson & Johnson, Coopers & Lybrand, Bristol-Myers Squibb, and American Standard. Stacey received a Bachelor of Science cum laude from the University of Delaware with a degree in Economics and Management Information Systems.
Dr. Jianping Wang
Mercer County Community College, President 
SheTek Advisor
Dr. Jianping Wang, a native Chinese, holds a Doctorate in Educational Leadership and a Master's degree in English Literature. She taught English at Chinese universities before coming to the United States in 1989 to pursue a career change from teaching to higher education administration. The year of 1993 marks the beginning of Dr. Wang's career in community college administration and her passionate dedication to the mission of American community colleges. She is currently serving as the Sixth President of Mercer County Community College in West Windsor, New Jersey.
To recognize her achievements and contributions, Dr. Wang has been awarded a number of honors, including the prestigious Dynamic Achiever in Education Award from the Organization of Chinese Americans, Kellogg Research Fellow from the Kellogg Foundation, a winner of the 2018 Women of Achievement Award, the New Jersey Immigrant Entrepreneur Award, and most recently the Woman Educator of the Year Award for Higher Learning from the National Stop the Violence Alliance, Inc. and the AIA New Jersey Resident of the Year. She was also the Jack Stadler's endowed chair holder for Arts and Culture in the Society at Westchester Community College, New York.
Dr. Wang served on the Transition Team on Education for Governor Murphy and currently serves on the Transition Team for the newly-elected Mayor of Trenton. She also serves as the Chair of the Blue Ribbon Commission of Mercer County Education Attainment, on the National Community College Advisory Council for ETS, on the boards of the MidJersey Chamber of Commerce and the Princeton Regional Chamber of Commerce, on the Board of Directors for the Mercer County Police Academy, on the Advisory Board of Mercer County Workforce Investment Board, on the Mayor's Advisory Council for Trenton Economic Development, and on the STEM Academy Advisory Board of Mercer County Vocational Technical School. In addition, she served on the Global Education Commission of American Community Colleges, the Advisory Board for the Institute for Community College Development at Cornell University in New York and was a member of the Board of Directors for the YWCA in Boston, Massachusetts, and in White Plains, New York. She also served as the President of the Board of Directors for the National Asian and Pacific Islanders Council of the American Association of Community Colleges.
In her spare time, Dr. Wang devotes herself to promoting cross-cultural exchange and understanding. She frequently participates and presents at various professional conferences, including the American Association of Community Colleges and League for Innovations. She enjoys presenting to various community organizations to promote the mission of community colleges and the power of education.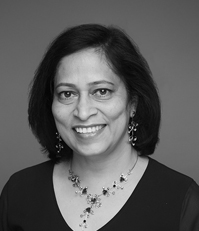 Chaya Pamula
Pamten Inc., CEO
SheTek, CEO
Chaya is President and CEO of PamTen. She is a technologist, philanthropist, visionary, mentor, entrepreneur and, above all, a passionate human being. She holds a MBA and an Executive Education Certificate from Harvard University.
PamTen Inc., founded in 2007 provides technology information services to a diverse set of clients, from small businesses to large corporations and has been ranked as an Inc. 5000 company, placing them among the fastest growing private companies in the U.S. PamTen is a certified Minority and Women-owned Business Enterprise (MWBE).
SheTek is a PamTen program spearheaded by Chaya to create opportunities for women and girls to have careers in IT. From education in the classroom, to decisions made within the boardroom, the mission of SheTek is to have women equally represented in the technology industry.
Chaya combined her business acumen and passion for charity to found SOFKIN (Support Organization For Kids In Need – sofkin.org) , a non-profit organization that creates loving and caring homes for destitute and under privileged children. SOFKIN operates in The United States and in India and supports over 100 beautiful children. SOFKIN children are given medical attention, cared for, fed, educated, and sheltered within a nurturing environment. Chaya remotely manages the operations of the NGO on a daily basis and the children are treated no different than her own. SOFKIN has youth groups established In New Jersey, Philadelphia, and India, where the students from local high schools and colleges volunteer for the organization.
In addition to her work at SOFKIN, Chaya serves as a trustee on the board of MAHER (maherashram.org), a non-profit organization aimed at supporting destitute women and children, and Satyana Institute (satyana.org)supporting communities through gender reconciliation and inter spiritual training and workshops.
Her support of other women inspired Chaya to found the Global Women's League, a networking organization that creates a platform to inspire, influence, and empower women with leadership skills through affiliations with successful leaders and like-minded organizations. She mentors young high school and college graduates in pursuing their professional career. Chaya's primary focus is to encourage women and girls to enter into the technology field where only 22% of IT jobs are filled by women.
Chaya is currently serving as a board member on many professional and women empowerment associations including the Princeton Regional Chamber of Commerce, Gateway Regional Chamber of Commerce, Technology Committee of Princeton Regional Chamber of Commerce; Women In Technology of NJTech Council; and Mentor at the Leading Women Entrepreneurs. She is also a member of the NJBIA and AICC. Chaya mentors young women aspiring to move into leadership positions in the corporate world through other partner organizations & universities such as 'Wings For Growth', 'Robert Wood Johnson Hospital and Ration Valley Community College.
Her expertise has led her to be an honored speaker at programs across the world. Some of her engagements include: Commission on Status of Women – CSW, United Nations, USA; Inspiring Young Girls-Robert Wood Johnson University Hospital, NJ; Bootstrapping for Success – StratAp, India; Access to Justice-India's Unique Challenges – Harvard Business School, USA; Start Up Leadership – She-Tech, India; Cultivating Leadership Skill in For-Profit & Not-For-Profit Sectors – Harvard Law School, USA; Risk Management in the Global Era of Uncertainty -Humber Chapter, Canada; Money Vs Mysticism-Inter-spiritual Global Conference-Italy; Pursuing your passion & career-Gayathri Women's Engineering College, India; and others.
Chaya's personal and business awards include: Executive of the Year from NJBIA, Best 50 Business Women in Business from NJBIZ, Woman of Achievement Award – from Princeton Regional Chamber of Commerce, Goldman Sachs 10K Small Business Program, New Jersey Smart CEO Future 50, 20 Most Promising Web Development & Design Service Providers by CIO Review Magazine, NJBIZ 50 Fastest Growing Companies 2015, Unstoppable Woman Entrepreneur Award from LWE (Leading Women Entrepreneurs), and E&Y Women Entrepreneurship Finalist.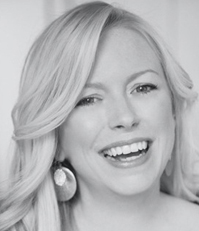 Joanna Black
Strategic Partner SheTek, CSO
Joanna Black's mantra 'The Power of Purpose. The Will of Women. The Gift of Giving.' is changing how companies work and how people live.
For more than 20 years, Joanna has been a leader in social responsibility, sustainability, wellness and women's empowerment.
In addition to serving as CSO of SheTek, Joanna is involved in other ventures that are complementary to the SheTek mission.
Curating Simplicity transforms spaces into thoughtfully organized, clutter-free havens that simplify people's lives by maintaining order and managing tasks. AccelHer is a global initiative that harnesses the power of community to move women forward with confidence. SheWorks Collective, is New York City's first workspace, event space and community for women.
Joanna has consulted some of the world's largest companies on corporate responsibility and purpose and has been featured by media including: Bloomberg, The Sundance Channel, ABC News, The New York Post, Reuters, TreeHugger.com, NY Metro Newspaper, The Village Voice, Women's Wear Daily and Good Housekeeping.
Prasad Tenjerla
Pamten Inc., Chief Operating Officer
Prasad Tenjerla is the Chief Operating Officer of PamTen, a company he co-founded with Chaya Pamula more than a decade ago. He is a Visionary Entrepreneur, with over 17 years of Information Technology experience. He has been providing IT solutions to the finance, telecom, insurance, and healthcare industries throughout his career. Prasad's extensive experience in program and project management, business process outsourcing and offshore services, staffing & recruiting, data warehouse solutions, client management, cybersecurity, business operations, and resource management has been a guiding force in PamTen. With over 10 years of experience providing staffing solutions and experience in RPO (Recruiting Process Outsourcing), he looks to help build a better balance in the IT industry.
Prasad is proud to support several non-profit organizations, as well as serving on the board of SOFKIN (Support Organization for Kids In Need). This compassion for others, the desire to help them achieve greater things in their lives, feeds Prasad's enthusiasm for SheTek.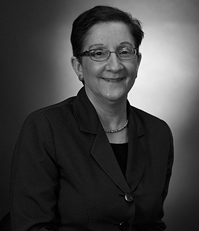 Elaine Tanimura
Pamten Inc., Executive Project Manager
Elaine is a highly skilled project manager (PMP) with over 25 years' experience managing complex, multi-function, global projects. Prior to joining PamTen, Elaine worked extensively with a global human capital management company working in roles that utilized her project management, program management, and client service skills. She is on the Board of the Project Management Institute New Jersey Chapter where she leads the community, corporate, and education outreach efforts. She also has a passion for social responsibility and serves in a leadership position with the Dominican Sisters of Caldwell.
Dr. Monica Adya
Dean of the Rutgers School of Business–Camden
Dr. Monica Adya serves as the Dean of the Rutgers School of Business–Camden. A noted scholar in information systems, her research interests include participation and experiences of girls and women in information technology careers. She also conducts research on design and use of decision aids with an emphasis on forecasting systems. Dr. Adya has published in top journals in IS, human resources, and forecasting including Information Systems Research, Human Resource Management, and Decision Support Systems.
As Dean of RBSC, Dr. Adya brings a multi-disciplinary perspective of business education. She has deep experience with developing hybrid, online, and interdisciplinary programs that have highly experiential and applied foundations. Her commitment to developing ethical business professionals, who not only receive an excellent foundation in business education but are equally cognizant of their social responsibility, is reflected in her approach to teaching in graduate and undergraduate programs.
Dr. Adya has received international recognition for her pedagogical innovations. She has been recognized for her teaching innovations by the Decision Science Institute and received honorable mention by the American Council of Education. She was also the recipient of Marquette University's teaching excellence award. She is a member of national honor societies including the Delta Sigma Pi and Alpha Sigma Iota which recognizes faculty for their innovative pedagogical practices. Dr. Adya has received grants to support her teaching and research from various organizations, such as 3M Foundation and Naval Surface Warfare Center. Dr. Adya consults with firms in areas such as IS disaster planning and recovery, technology strategy, IT workforce development, and innovation and creativity in the workplace.
Prior to serving as Dean, Dr. Adya served as Chair of the Management department at Marquette University's College of Business, where she served on the faculty since 2002. Prior to Marquette, Dr. Adya served as faculty at DePaul University and at the University of Maryland, Baltimore County. She received her PhD in Management Information Systems from The Weatherhead School of Management, Case Western Reserve University, an MS in Computer Systems Management from Creighton University, and a Bachelor's in Commerce from Shri Ram University.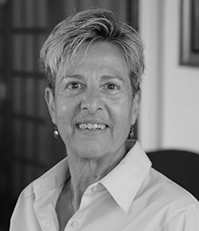 Sally J. Nadler
MA, SPHR (she, her, hers)
Assistant Dean/Director (retired) – Douglass Project for Women in STEM – Douglass Residential College, Rutgers University
Manager Workforce Development (ret.) – PSEG Services Corporation, Human Resources
Sallyn55@aol.com
Sally is a well-respected energy industry and workforce development professional within the state of NJ with a broad range of both Corporate and Higher Education Talent Management and Workforce Development experience. She is a recognized leader and passionate advocate for gender equity and women in STEM.
From 2017-2019, Sally led the nationally recognized Douglass Project for Women in STEM as they implemented and expanded multiple gender equity initiatives at the undergraduate level in the Engineering, Computer Science and Technology, Public Health, Pre-Med, and Scientific Research areas.
Prior to her retirement from PSEG in 2016, she had over 35 years' experience in a diverse range of operational, technical, and managerial positions for the company. As the Manager of Workforce Development, Sally was responsible for overseeing a cross section of talent acquisition pipeline initiatives for PSEG including the college relations and diversity outreach functions, which included the company's recruitment initiatives for women, people of color, veterans and individuals with disabilities. During her tenure, she led the design and implementation of many award winning, best practice and industry recognized outreach and recruiting programs, as well as multiple internal Diversity, Equity and Inclusion trainings and initiatives.
In 2013, Sally was appointed by the governor to serve on the NJ State Employment and Training Commission (SETC), on which she still serves today, and was named the chair of the NJ State Energy Sector Partnership Council, SESP, where she oversaw the allocation of grant funding for Renewable and Sustainable Energy Training Programs. Sally was also appointed to serve on the NJ Council on Gender Parity in Labor and Education, of which she served as chair through 2019.
She holds an AAS degree in Business Management from Middlesex County College, a BS in Management from Rutgers Business School, a Master of Arts in Leadership from Bellevue University, as well as her SPHR Certification.