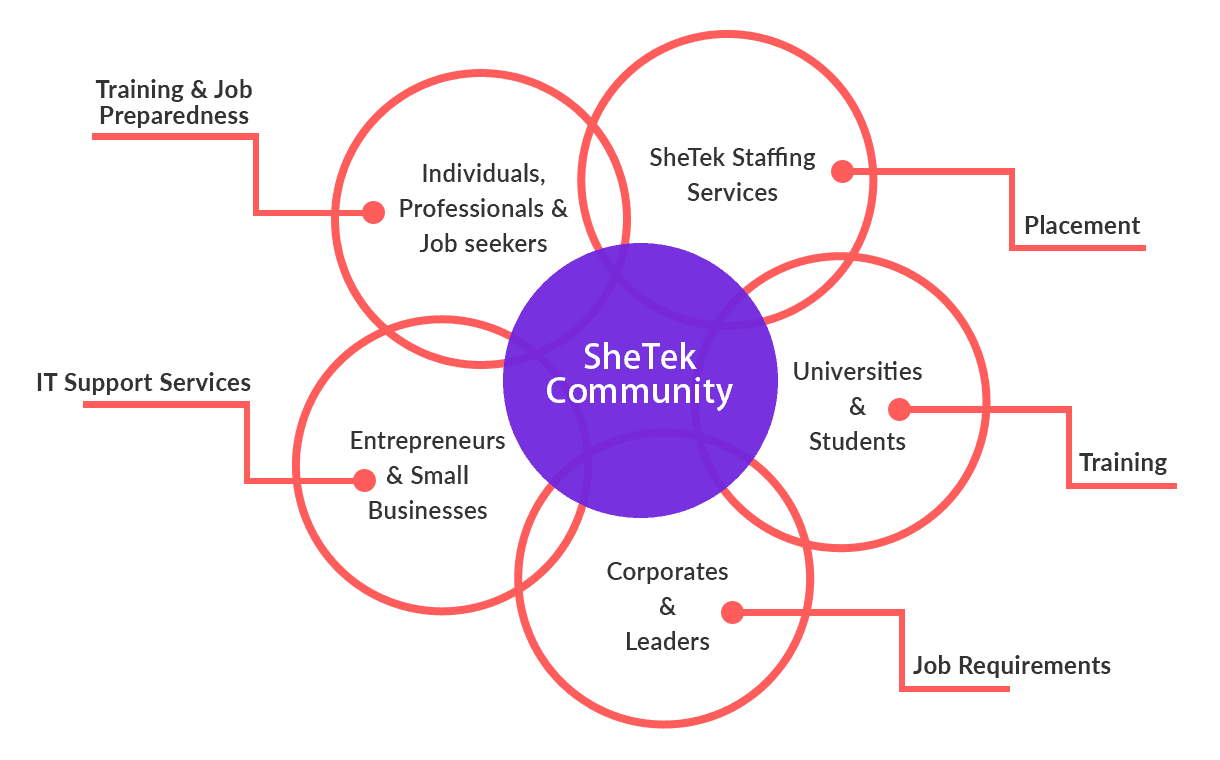 Empowering Women Through SheTek Community
The primary goal of SheTek is to raise the percentage of women represented in the technology industry. We achieve this through our strong community of partners that are passionate about empowering women in technology. Our partners include:
Universities, Enterprises, Corporations, Industry Leaders, Individuals, Business Associations 
We also empower women entrepreneurs through our technology offerings by giving them access to solutions and CTO services that help them grow their business.
Why We Care
Technology jobs are one of the fastest growing occupations in the United States and expected to grow by more than half a million by 2026. Women are underrepresented in the technology field with only one in five professional computing occupations held by women. Women make up 57 percent of bachelor degree recipients. However, in 2016 only 18 percent of computer science graduates were women. SheTek is on a mission to change these numbers.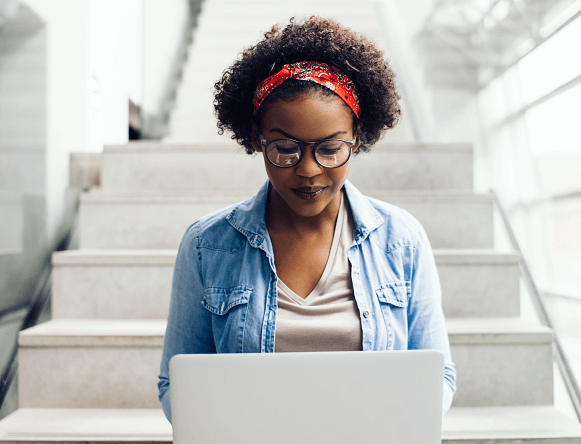 What We Do
Raise the overall percentage of women in technology by creating a pipeline of resources for the specific technology needs of companies
Support companies that advocate for the advancement of women in technology
Train and counsel women to find jobs in technology, excel in their careers and plan for career advancement
Build solutions for women-owned enterprises
Create an engaged network for women in tech
Ensure that future generations of girls are tech-savvy and have access to mentorship and training
Filling The Pipeline
SheTek takes time to understand the job market and the needs of companies. With this information we build our pipeline of talent that is trained and job ready to fill roles through SheTek Staffing Services.
Understand Market Demand
– Identify technology needs of SheTek clients
– Identify technology needs of women entrepreneurs

Train Talent
– Clinics & webinars
– Soft skills training
– Mentor Match

Place Talent
– Project based assignments
– Full time positions
Companies
SheTek helps clients across a range of industries solve technology challenges by tapping an underutilized pipeline of resources: women.
We do this through both full-time placement and contract based placement. We can also power your project with our in-house SheTek team.  
From staffing and IT solutions to outsourced CTO services to education and training, we support our clients on any size project.
Tek Talent
How do talented women in tech navigate a fulfilling and rewarding career? We truly understand the struggle. That's why we have created SheTek to build a pipeline of talented women—i.e. you—that will power our clients' technology needs. 
We also empower SheTek members with life-changing resources through our SheTek Community events, programs, training and mentorships. 
The Outlet Episode 5: Lunch & Learn with SheTek's Extraordinary Women
July 9, 2020 12 PM – 01 PM EDT
Gallery
SheTek events and clinics bring our community of like-minded women and men together to learn, exchange ideas and support the mission of SheTek.